Ok, so some of these pics aren't as stupid as they could be. Love them anyway, bitch, for I'm up at 2:26 AM right now just to post them.



"Yah, I sooooo broke edge, man."



"Dude Davey you suck! WE'RE A HARDCORE STRAIGHTEDGE BAND, REMEMBER?!?! *smashes guitar in state of Hunter-ish FURY*"



"YEAH, WELL YOU BROKE OUR NO-GROUPIE POLICY, AND THAT MAKES ME ANGRY! SO ANGRY, I THINK I WILL SCREECH INTO THIS MICROPHONE AND UNLEASH MY FURY UNTO OUR POOR HAPLESS AUDIENCE! ROAR!!!"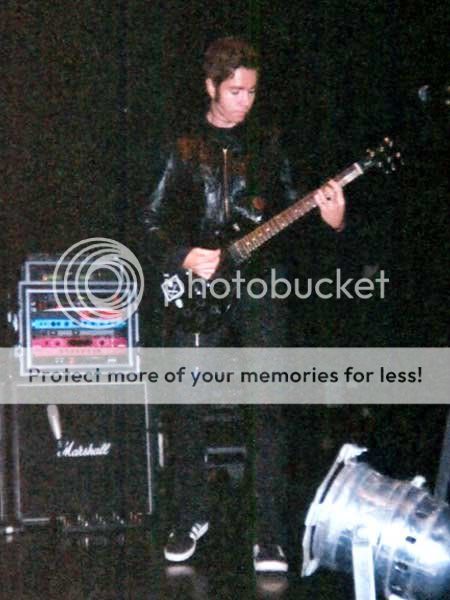 "...*falls off stage*"



"Hi! I'm Adam. Look at my ear canal. It's glow-y. *eats banana :B*"




...I better get some sleep. u_u